You can set a new combination for your Combi-Cam any time and it is very easy to do.
Step 1. Set the combination to the number that opens the cabinet locks. Factory default is 0-0-0.
Step 2. Push the change button in (located on bottom of the cabinets locks) with a paperclip while setting a new combination.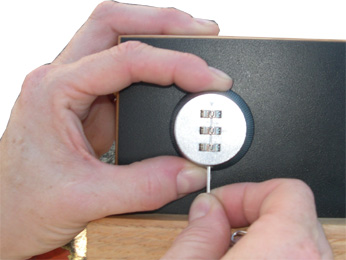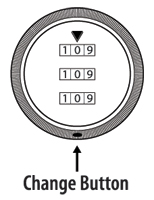 Step 3. Release pressure on the change button by removing paper clip. It is that easy to set the Combi-Cam cabinet locks! Change your combination any time and as often as you want.