Applications- Cam Locks
The Combi-Cam offers keyless convenience and is ideal where key management is a problem. The Combi-Cam offers great flexibility and is installed in applications ranging from cabinets to gun safes to RV compartments... retrofits any application where a key cam lock is used!

Combination Cam Locks are Great For:
Hospitals, Nursing Homes & Medical or Dental Offices
Lockers in Schools, Health Clubs, Offices, Police and Fire Departments
Laboratories - Professional or School Environments
Great for keeping kids out of cabinets and drawers!
RV compartments for keyless convenience
... and anywhere that keeping track of keys is a hassle
Below are but a few of applications from our customers. If you have an application photo for the awesome Combi-Cam product, email it to us!

FJM Security
Products
Online Catalog
here.


Mailbox Lock- Great for easy family access!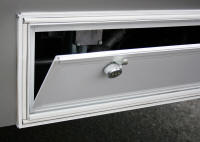 Click here for more RV
application photos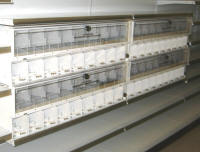 Baby Formula Racks